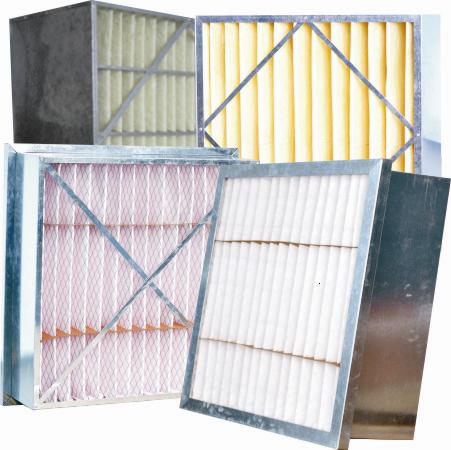 Fleco rigid cell filters offer extended surface media area; they can handle variable air volume and ideal for secondary filtration in central ventilation systems
The media is synthetic paper or glass fiber paper with efficiency F5 (Merv9), F6 (Merv11), F7 (Merv 13) and F8 (Merv 14) and built into rugged galvanized steel frame with depth 6" (150mm) or 12" (300mm)
The operating temperature is up to 160℉ (70℃) and 100% RH (relative humidity).

Rugged, All metal construction :
1. The media pack is contained in corrosion resistant, galvanized steel cell sides forming a totally rigid element.
2. Adhesive applied to the entire inside surface of the cell sides completely seals the media pack to prevent bypass.
3. Additional structural reinforcement is supplied by diagonal cross members riveted to both sides of the filters.

Typical applications include:
·Hospitals
·Food Processing
·Pharmaceutical
·Production
·Schools
·Government Buildings
·Office Complexes
·Public Arenas
·General Industrial

For detailed information, please see individual brochure

Rigid Cell Filters.pdf

Rigid Cell.pdf